Please check back soon for upcoming events!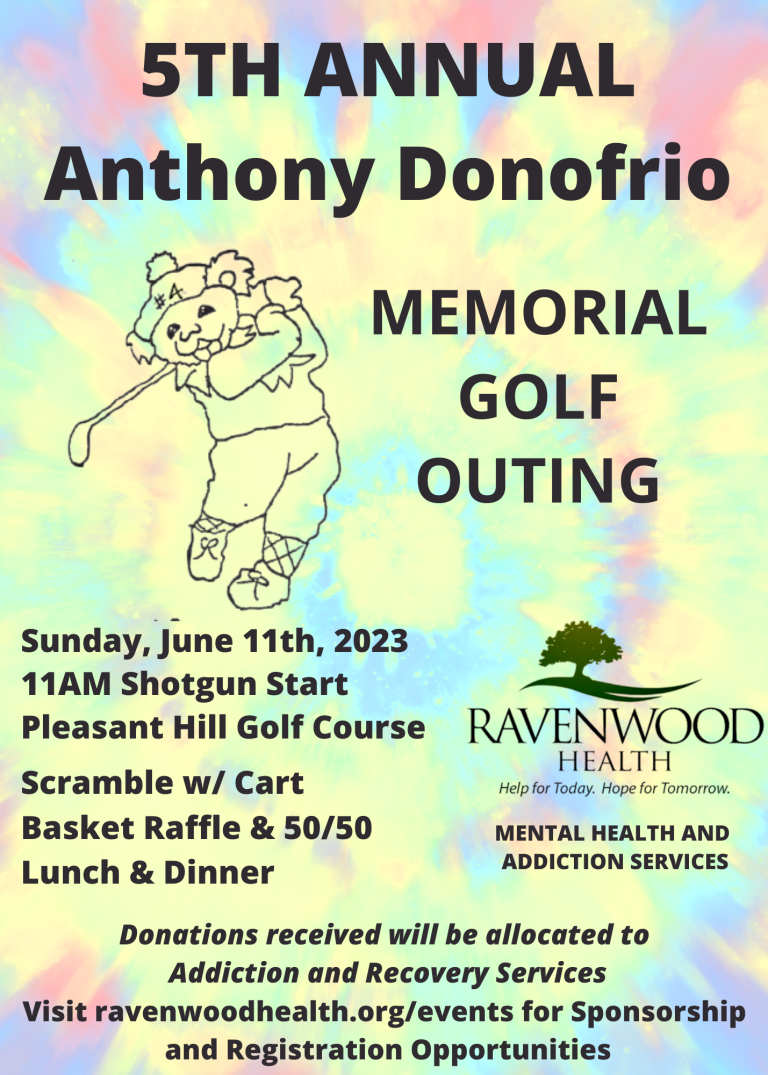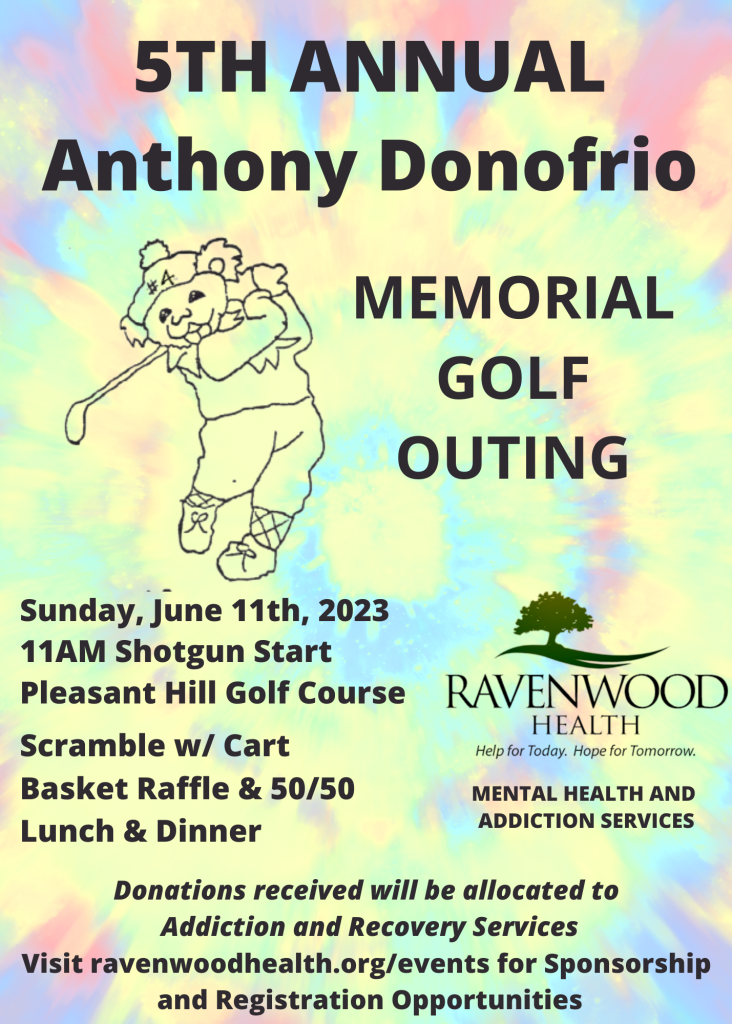 5th Annual Anthony Donofrio Memorial Golf Outing
Thank you for a wonderful event!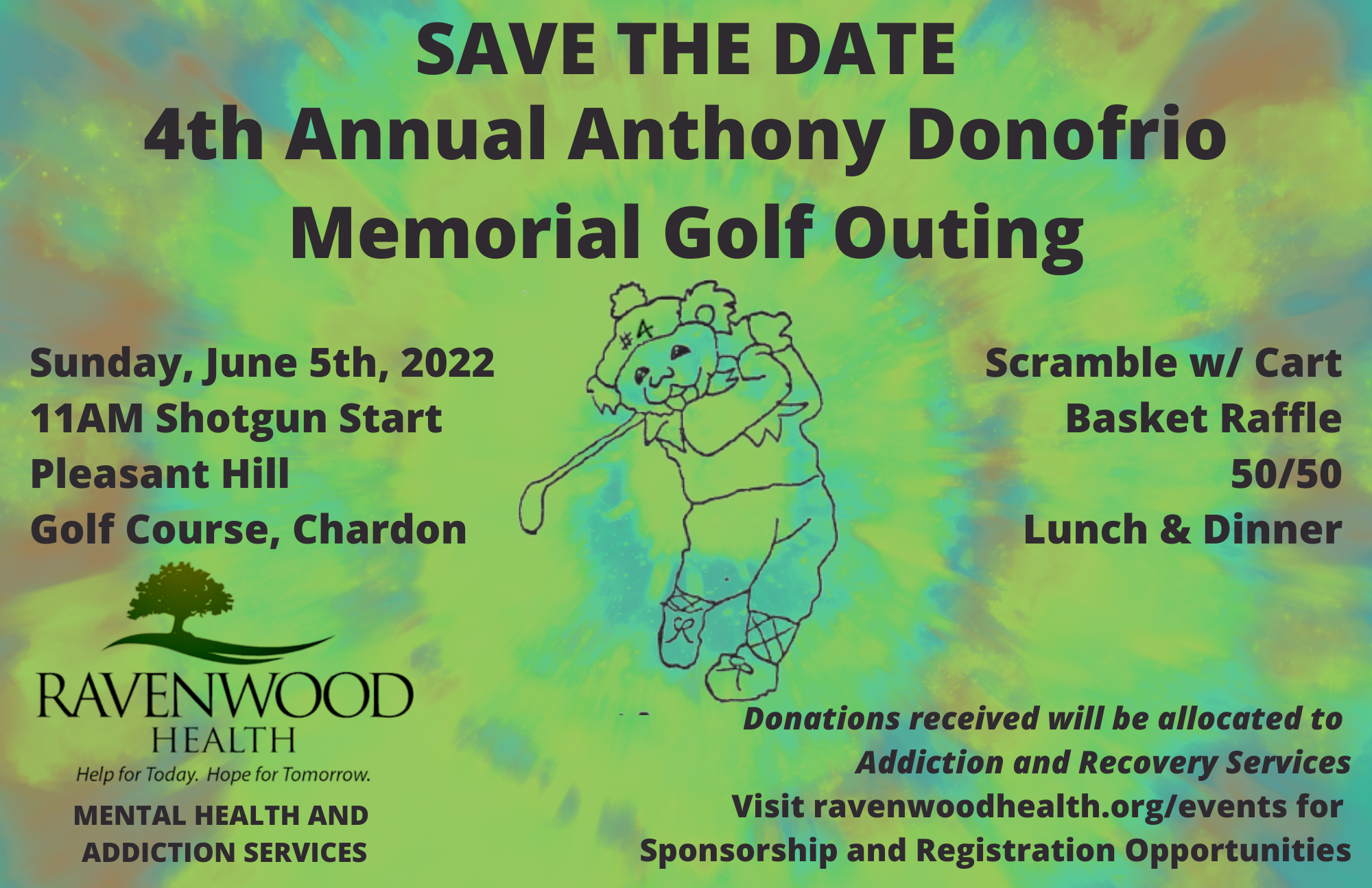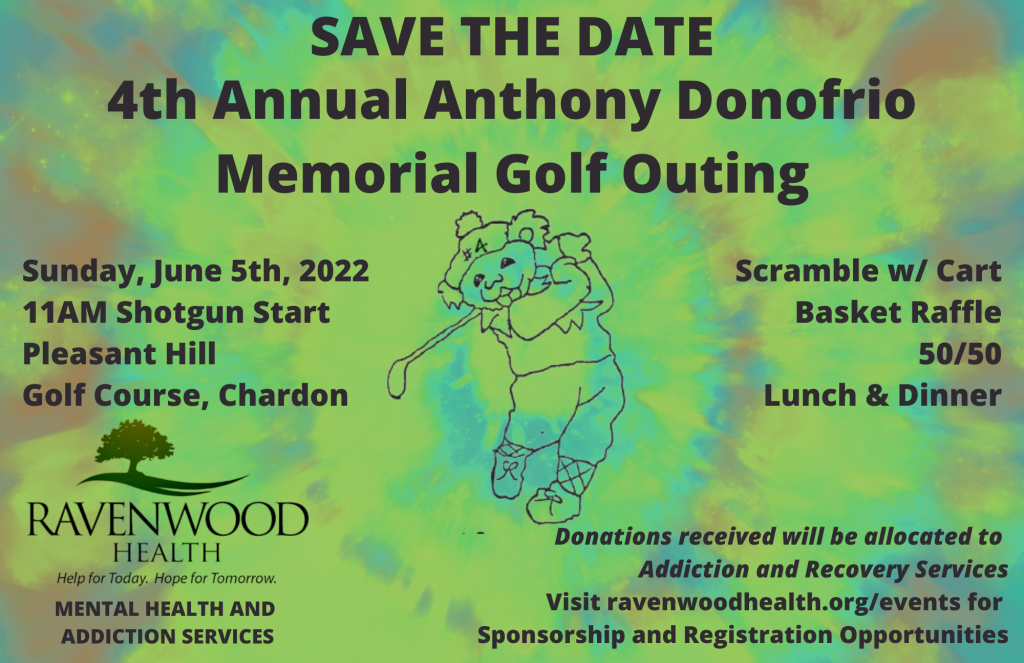 4th Annual Anthony Donofrio Memorial Golf Outing
It was another great year at the 4th Annual Anthony Donofrio Memorial Golf Outing! Thanks to everyone who sponsored, golfed, donated, volunteered, and advocated our fundraiser. You support directly impacts clients utilizing our addiction and recovery services.
Nearly $17,000 was raised this year – our most successful event yet!
99 golfers participated.
37 baskets were raffled off.
45 volunteers helped make it a success.
Since inception of this memorable event, together we have raised well over $50,000!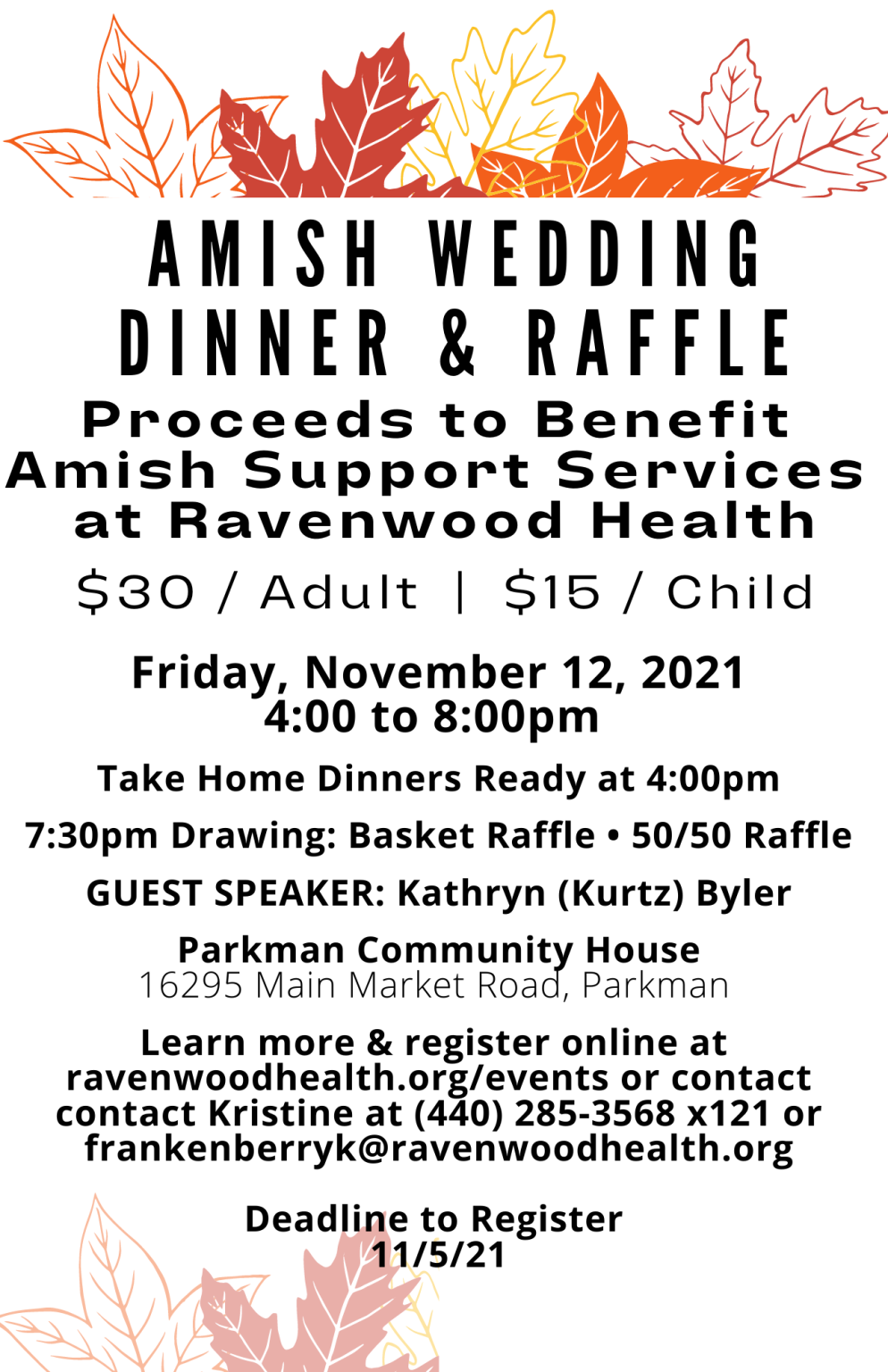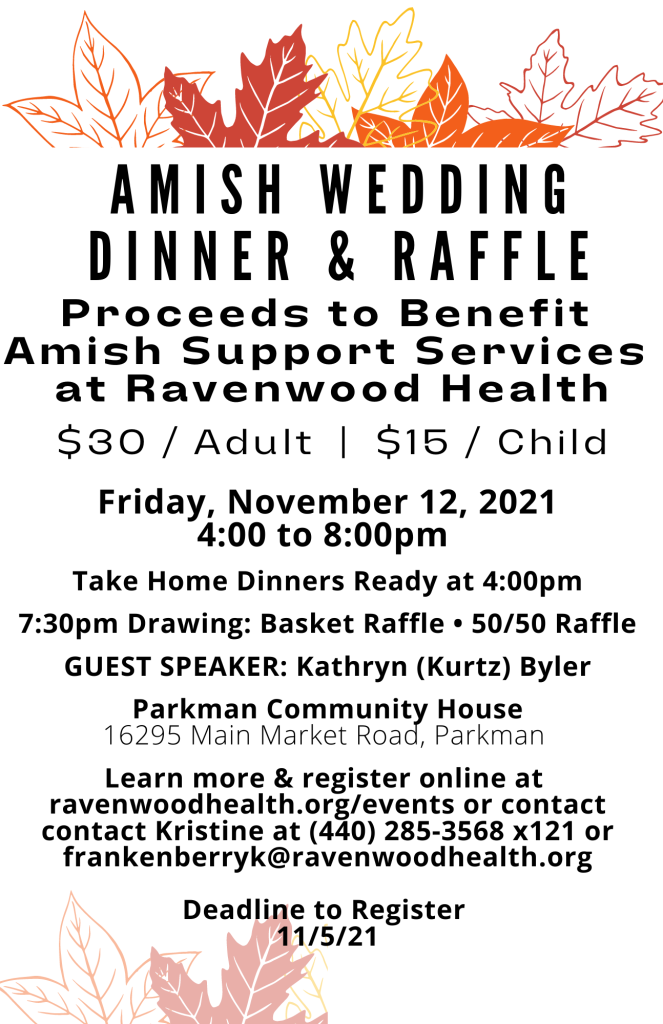 Amish Wedding Dinner & Raffle
Last Friday, November 12, 2021, Ravenwood Health hosted our First Annual Amish Wedding Dinner and Raffle at the Parkman Community House. We provided nearly 130 hearty, homemade meals for friends, family, colleagues, and community individuals who joined us for a sit-down meal, or decided to take their dinners home. Our raffles were a huge success!
Thank you to everyone who shared their time and talent in support of our fundraising and mission awareness efforts. We could not have raised $3,000 for clients engaging in our Amish Support Services without your advocacy!
If you'd still like to contribute, please contact Kristine at (440) 285-3568 x121, frankenberryk@ravenwoodhealth.org, or visit our Donation Form. Be sure to designate your generous contribution to Amish Support Services.
Have a healthy and heartwarming holiday!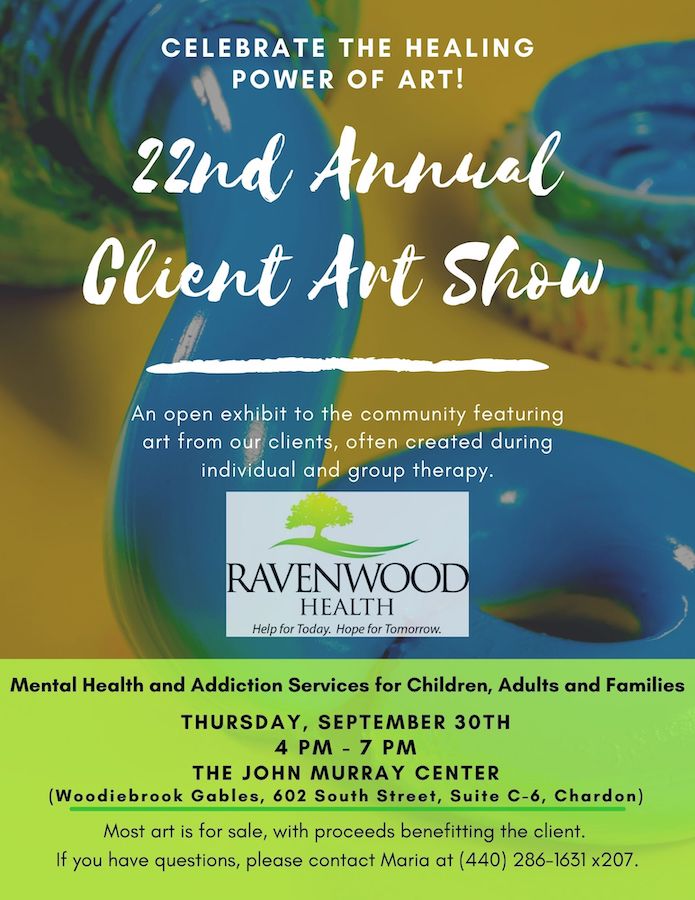 Join us for our 22nd Annual Client Art Show
September 30th, 2021
4-7PM
602 South Street, Chardon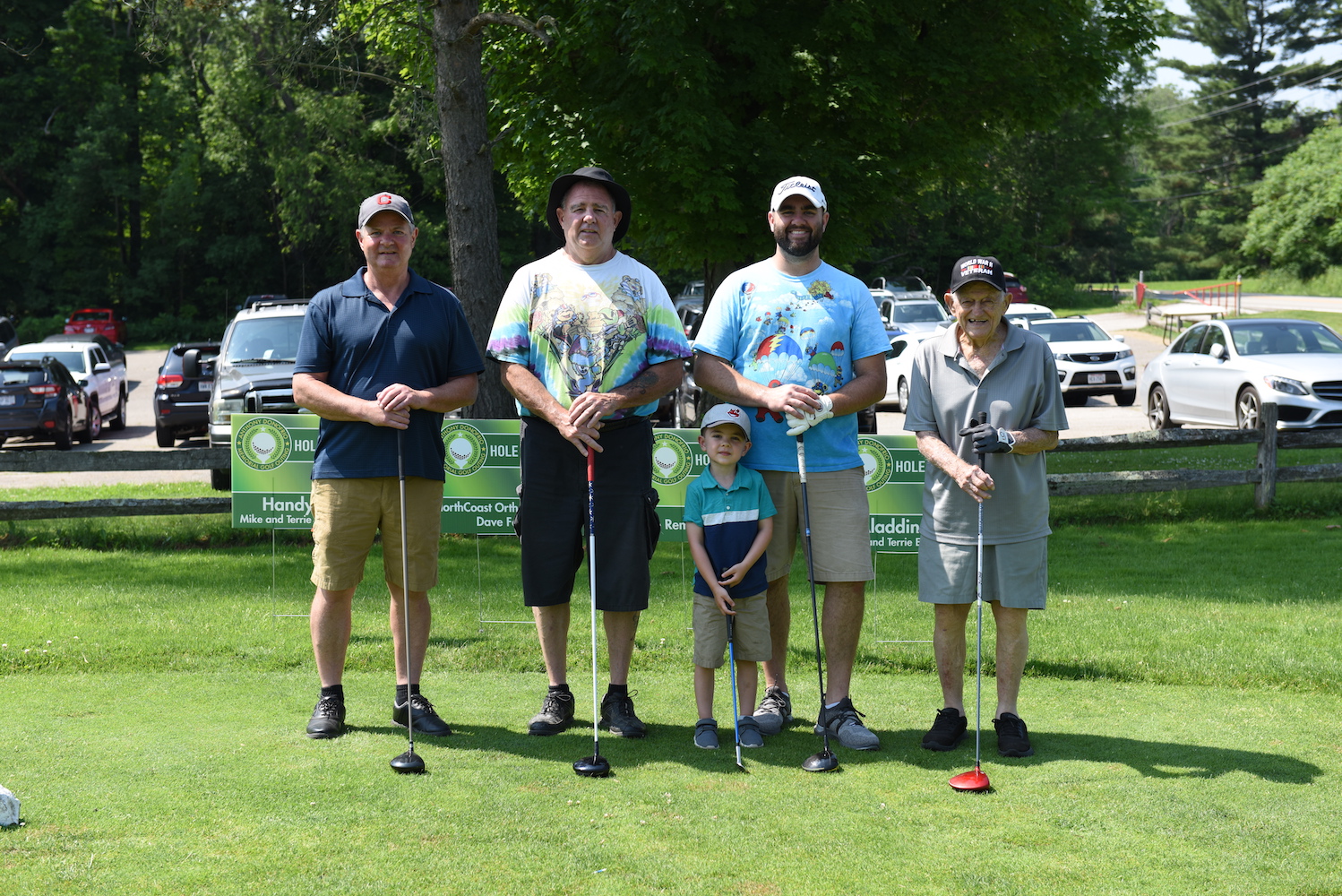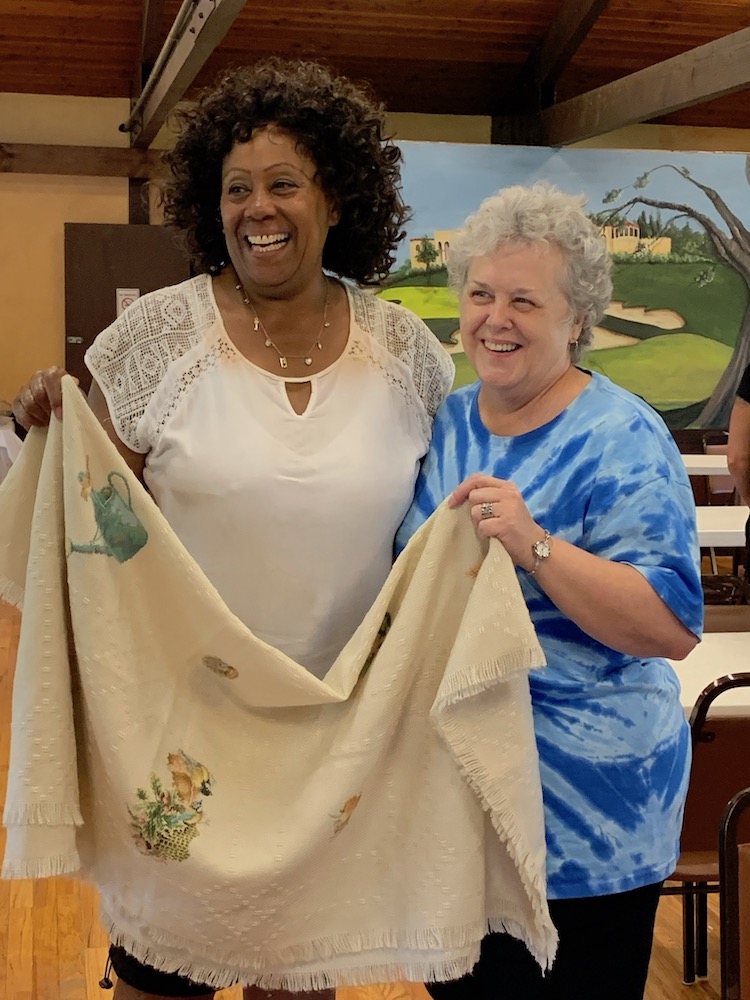 THANK YOU for your support at the 3rd Annual Anthony Donofrio Golf Outing
On Sunday, June 13th at Pleasant Hill Golf Course in Chardon, we again came together in memory of Anthony Donofrio. At our 3rd Annual Golf Outing, our generous community, including many of Anthony's family and friends, raised over $13,600 in support our Addiction and Recovery Services for clients of Ravenwood Health. We had 96 golfers for an 11am shotgun start and over 20 volunteers run a smooth event.
Thank you to our sponsors, golfers, donors, and volunteers. We cannot express our heartfelt gratitude enough – especially to Susan and Paul Donofrio taking lead in tribute to their son. We had laughs, shared memories, and relaxed on the greens – just as Anthony would have wanted.
To check out pictures from the day, visit HERE. Thank you, Brian Tuft, for capturing the action.
Our Sponsors
Redhawk Grille
Kocin Appraisal Services
Veteran Construction
M.W. Holmes Construction, Inc.
Vicki and Dave Clark
Amelia Grace Assisted Living
Uncle Gary and Aunt Jeanne Cremeans
Diane Braunlich
Etactics
Kerry's Master Landscapes
Kim, Rob, Lily, and Teddy Thompson
Carol Frecker
Accurate Landscaping, Inc.
Behavioral Health Billing Solutions, LLC
Walsh Family
Adam R. Lulow, CRES, Senior Partner, DMG Group, Equitable Advisors
Joseph  Beatty Accounting and Taxes
Anthony & Donna Varcelli Finish Line Car Wash
Colleen Grace Donofrio, Mary and Rae
Karlovec Media Group, Maple Leaf/Chesterland News/Middlefield Post
The Saponaro Family
Handy Rents & Aladdin Rents
The Rutherford Family
Keller Williams GCNE, Mary Beth ONeill
Edward Jones, Highland Heights Branch, Jim Redmond
The Reminger Foundation
PuroClean of Western Reserve
The Duplessis Family
NCOS – Northcoast Orthopedic Sales
Middlefield Bank
Ten 10 Design
Community Counseling Center of Ashtabula County
American Plumbing Contractors
the telos institute
Bolton Pratt